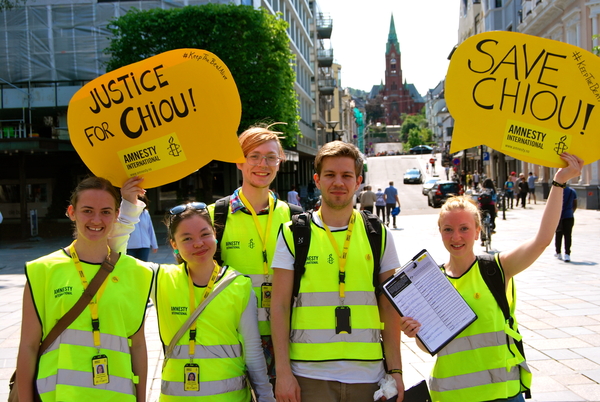 What does Amnesty International Norway work with?
Amnesty International is the world's largest human rights organization, working with civil, political, economic, social and cultural rights. A prioritized topic is the relationship between human rights and business, and Amnesty International conducts its own research to document situations where companies are responsible for human rights violations.
We are engaged in encouraging companies to respect human rights, and that companies should be held accountable when this is not the case. Also, we work for the compensation of victims of business related human rights violations.  
Why did Amnesty International Norway choose to become a member organization of PWYP Norway?
Amnesty International Norway chose to become a member organization of PWYP Norway as we think this organization is doing important and necessary work. 
What is the added value of PWYP Norway for the Norwegian civil society?
PWYP Norway has a special focus on transparency and works to establish a legal framework and systems that make it possible to follow the money. Therefore, PWYP Norway constitutes an important team player in the work of fighting tax havens, money laundering and corruption.