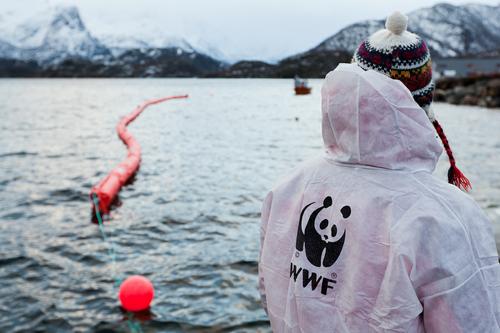 What does WWF-Norway work with? 
WWF-Norway is one of the largest conservation environments among civil society organisations in Norway. We have approximately 40 employees, more than 16 500 donors and members, and revenue of approximately 100 million NOK each year. The aim of our work in Norway is to protect nature and the biodiversity in the ocean and in the coastal areas, on shore and in fresh water.
We work to improve Norwegian policies and legislation on climate and energy. We also support conservation and development projects around the world, working with local communities, local organizations, businesses and governments. This includes support to initiatives for transparency, sustainable extraction and good administration of oil and gas in East-Africa and Madagascar. 
Why did WWF-Norway choose to become a member organization of PWYP Norway
PWYP Norway has been vital in keeping Norwegian authorities and the petroleum sector accountable, leading the processes that have led to Norway becoming EITI-compliant and being seen as a role model in the West regarding extended country-by-country reporting.
PWYP Norway's work on transparency and human rights in the South is both an inspiration and a concrete support to WWF-Norway's work on these issues in Africa.
 
What is the added value of PWYP Norway for the Norwegian civil society?
PWYP Norway has a unique competence and experience in a Norwegian context. The organization provides great support and resources for other NGO's that are working on the same issues, but who lacks the expertise or the opportunity to engage thoroughly in the technical and legal aspects of transparency in the petroleum sector.